TextSmith
or...
How to Run a Corridor Track in a Remote Conference
Maze of Twisty Little Passages (with Python)
The Focus of this Talk:
How humans communicate via computers.
How software influences the nature of that communication.
Digital archaeology of old technical solutions.
Show and tell a fun (brain break) experiment in recreating these solutions with modern technology.
Interactions are digital transactions.
Transactions have metadata for analysis.
Transactions are dislocated (no sense of place).
Transactions are impersonal (shouting into the void).
Transactions are evaluated (likes, retweets, reactions).
Transactions are curated to capture attention (Click here, react, reply, share)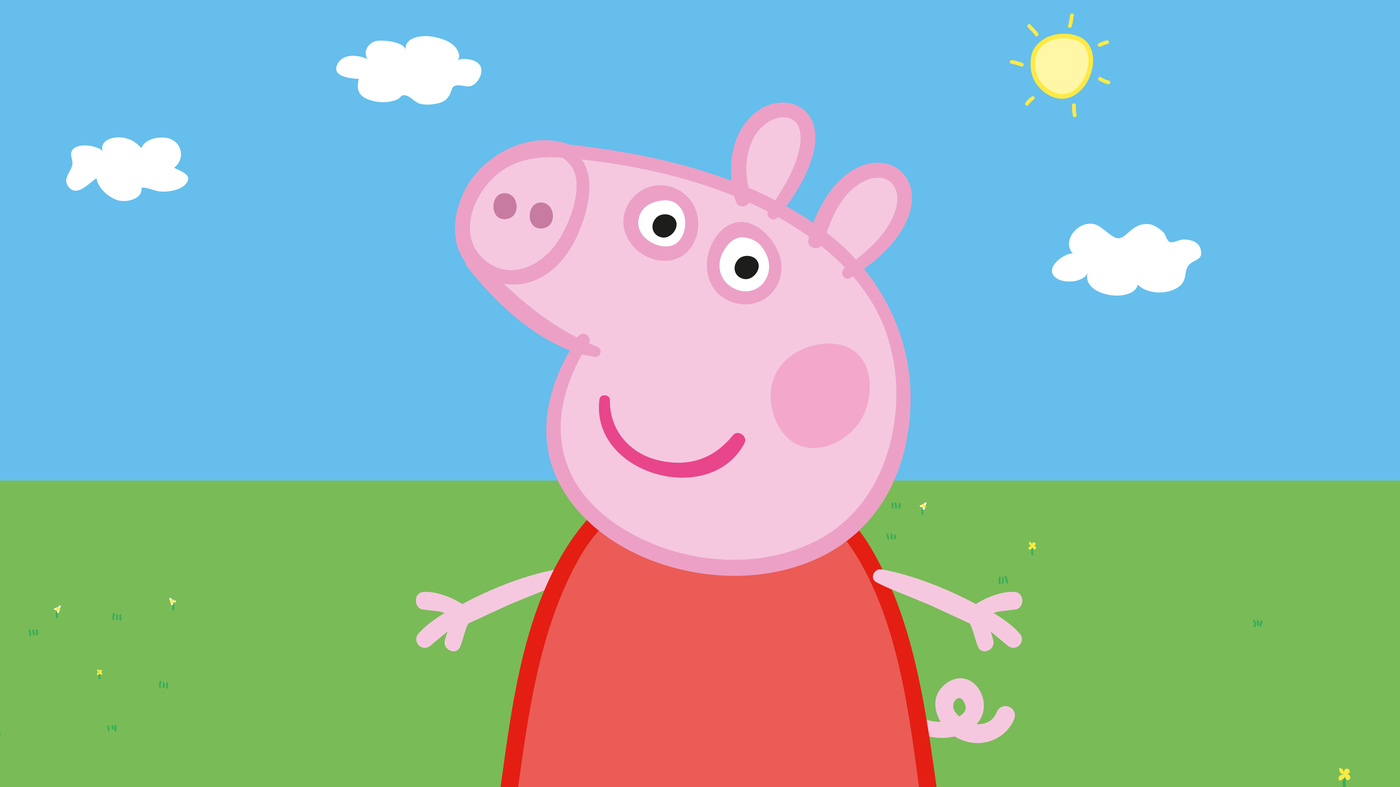 </rant> ✨ 💩 🐯 👍
Could there be a more...
natural way?
creative way?
simple way?
expressive way?
respectful way?
authentic way?
...to meet, make friends and interact online.
Mazes of twisty passages...
What would a MUD/MOO written in 2020 look like?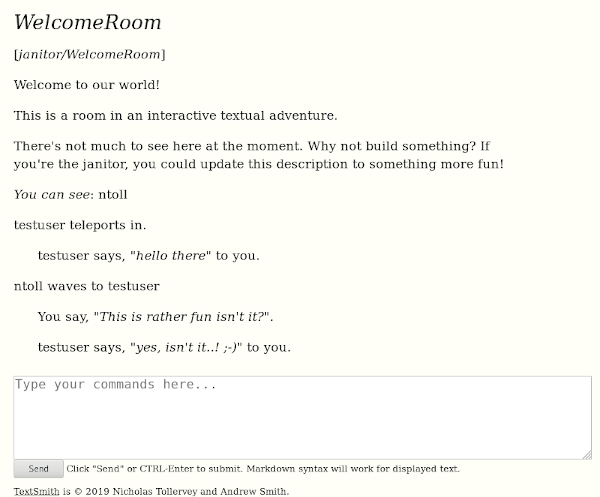 (Et voilà, "TextSmith" was born.)
"The idea for this is unique, and I had some good fun messing around in a couple of the worlds."

"This has great potential. The object attributes system is neat and the choice of font and markdown really invites creating a rich literary world."

"Really cool entry, I like the idea of a multimedia MUD."

"REALLY would have liked to see that "scheme-like scripting" bit mentioned in the help text. I think that would have pushed this over into "Extremely cool no matter what" territory and also would have inclined me to play with it way more."

Mission: Finish TextSmith :-)
Escape any HTML in the user input. ;-)
Handle special shortcuts (", !, :, @).
Check if first word is a built-in verb (get, drop, build etc).
Break sentence into: verb, direct-object, preposition, indirect-object.
Match verb to an attribute name of objects in the room: user, room, direct object, indirect object.
Place the attribute value in the necessary message queues. If the value is a string starting with #!, evaluate as a script.
stack
treasure
on
table
verb
direct object
preposition
indirect-object
Script Evaluation (work in progress):
Scripts are evaluated in a context containing: user, room, exits, other users, things, this, direct_object, preposition, indirect object, raw user input.
Scripts must complete within a certain period of time.
Scripts may only update objects within the context.
Scripts execute with the privileges of the user who caused them to run.
Scripts may only emit messages to objects in the context.
If the script fails, users get a meaningful error message / stack trace.
TextSmith is 80% finished
Only the other 80% to go... ;-)
(The worlds built in TextSmith)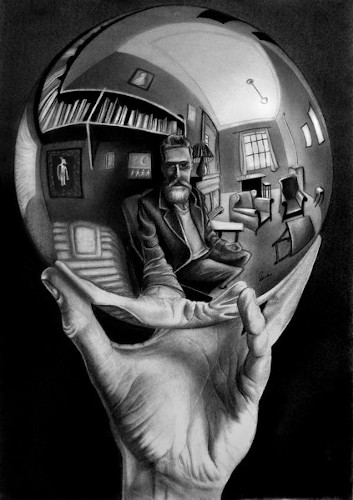 Nested textual systems...