Thursday, 23rd January 2020 (08:30AM)
The majority of the code I write is given away for free for the benefit of others. This is unsustainable so I often think about how such voluntary work could be supported. One solution is related to my CodeGrades idea. But this is a slow burn project that has involved, and continues to demand, a huge amount of time, effort and money before I'll have anything to show for it.
Another solution is simply to ask folks for money.
Having been a musician, I'm used to this feeling. I used to busk with some buddies as a way of trying to make ends meet. However, as my grandmother once pointed out, it's a form of begging. In one sense, this is a tragedy: begging is a last resort because nothing else you do is of value. You're forced to rely on the compassion and generosity of others. Yet in another sense it's like the activity of a mendicant asking for alms for their service or contributions to society. In any case, no matter how you "spin" it, it's a precarious situation to find oneself in ~ be you a musician or free software developer (and I'm both!).
While there are some kind hearted individuals and (even rarer) companies or organisations who are happy to help support such work, most think, "meh, I'll just use the software" (without so much as a thank you). Even worse (and I have personal experience of this) some folks will pass off such voluntary work as their own and reap the rewards for such a lie. This is why I actually earn money-to-live by writing software as a freelance developer (it gives me the flexibility I need to work on my own coding projects).
Therefore, it was with some interest that I noticed GitHub had created what they describe as account sponsorship. "Sponsorship" is an interesting word to use because it makes the begging / mendicant aspect of the situation more palatable. It also cheerfully suggests that the free/open-source software world is full of generous hearted folks or organisations just waiting to give back to the selfless volunteers who make all this code available via their GitHub account.
This is, of course, a fiction. It's also normalising begging as a solution to funding free software volunteers.
But I'm open minded and willing to give anything a go, especially if it means it'll cover my costs. So I've signed up and now you can give me money for my efforts. As of the time of writing, and after tweeting about this to my 3,000+ followers, this is what my account looks like:

I can't help but think that in six months time, it'll still look the same. But at least I can say I gave it a go. Despite my misgivings, I feel it important to give ideas a chance to flower and I'm trying very hard (yet failing) to view this as a mendicant rather than beggar.
So, if you've ever found my work or activities useful, beneficial or supportive, please consider helping me sustain my efforts. You can do so by visiting my "sponsorship" page to find out more about what I do and how to give "alms". The summary is that I focus on education: I develop software that helps folks learn the skills and knowledge they need to imagine, develop and program the stuff they want. If you believe this is important work, sponsor me with a monthly contribution.
Alternatively, and many thanks to the small number of you who have already done this, you can send me a virtual hug-as-a-book by buying me something from my Amazon wish list (none of the items are particularly expensive). Small gestures, such as gifting books or music with a supportive message, can actually mean a lot.
I'll report back in a few months to let you know how I get on. I have to admit, I don't hold out much hope. Best knuckle down on CodeGrades.
Well... what are you waiting for..? Go on... get your wallets out. :-)
(Honestly, I quite understand if you don't. I have the same misgivings you're probably having after reading the sentence above. Such a feeling is the nub of what I want to demonstrate in this blog post.)
---
Tuesday, 7th January 2020 (05:30PM)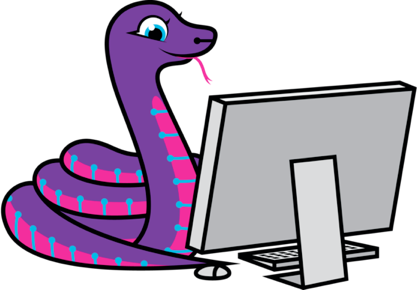 My buddy Scott, one of the wonderful people at Adafruit, recently asked folks in the wider CircuitPython community to share their thoughts about what they'd like to see for the project and community during 2020. This is my contribution to the conversation.
There are three aspects to my hopes for CircuitPython in 2020:
Things I hope will continue,
Developments I hope to happen,
"Moon on a stick" wishes for the future.
I want to start by reaffirming my belief that Adafruit, and those involved with CircuitPython in particular, do inspiring stuff when it comes to fostering an open, welcoming, supportive and collaborative tech community. This is an extraordinary achievement. My own experience in the wider Python community is that it takes a huge amount of effort, patience, compassion and thoughtfulness to grow and sustain such a "scenius" (and, sadly, this can be destroyed very quickly by only a few bad actors). So my wish for continuation in 2020 is that everyone involved in the CircuitPython community grasp opportunities to enlarge positive aspects of ourselves such as mutual appreciation, the sharing of tools and techniques, latent network effects, and a spirit of tolerance, compassion and fun.
What I hope happens this year is a broadening of CircuitPython's horizons. My passion for tech can be summed up by a quote from David Allen, the producer on the original BBC micro from the 1980s -- my first computer. He explained that, "[t]he aim was to democratise computing. We didn't want people to be controlled by it, but to control it." CircuitPython feels to me like it sits very much in the hobbyist / enthusiast "segment" of users who already know something of programming. I'd love CircuitPython to make inroads into beginner related education. This probably involves a focus on learning what teachers would like from a coding platform, honest appraisals of how beginner coders (no matter their age or background) find their first steps with CircuitPython and Adafruit boards, as well as making the results of such findings accessible to all. This final point is important. Learning to code shouldn't just be an option for English speaking, able bodied folk from a cultural background that means examples and cultural assumptions are easily understood. I hope you agree that education should be an inclusive endeavour, and this takes concerted and conscientious effort. I hope the CircuitPython community find the time and space to invest in the (never finished) work such a focus entails.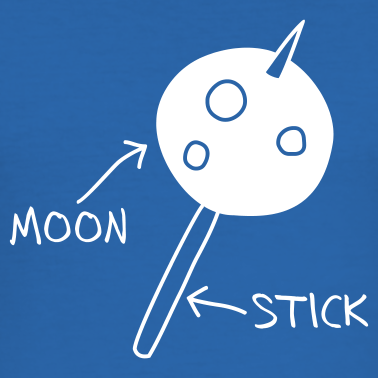 My "moon on a stick" is a CircuitPython based mobile phone with a touch screen and a simple (PyperCard like?) Python UI that's easily hackable. Think of it as the open, easy-to-assemble, relatively cheap and "hack friendly" version of something like the Light Phone with all the schematics and design assets (e.g. files for 3d printing the case) available under open source licenses so folks can go mod-crazy. Now wouldn't that be a turn up for the books..?
I'll finish by wishing everyone in the CircuitPython a flourishing and happy new year. Here's to wonderful things in 2020.
Let's go..!
:-)
---
Thursday, 28th November 2019 (02:30PM)
When my Canadian buddies Andrea and Brett visited the UK in the summer, we visited the Royal Albert Hall to hear a classical music concert that was part of the Proms -- the world's largest classical music festival. I think they must have enjoyed themselves because they recently got in touch asking me to suggest a playlist of classical music. What follows is my response along with videos of performances of the pieces I chose.
Rather than put together a playlist of apparently random choices, I decided it would be interesting to assemble a set of pieces related to a particular feeling. In this case, I chose love.
Why love?
Because love is complicated, tragic, happy, joyful, funny, raunchy and many more aspects too numerous to list here. The western classical tradition has around 900 years of musical reactions, settings and descriptions of love -- plenty of opportunity to reveal a breadth and depth of music. So, I'm going to associate each piece with some aspect of love, provide a short commentary and embedded a video of a performance of the selected piece.
I want to draw your attention to my sharing videos of performances. Ideally, you'd listen to these pieces in person at a concert. Only in such a live situation can you really experience the fleeting moment of the performance, executed by highly trained musicians and feel that sense of being in a particular unique moment, together with all the others in attendance. The videos are a less than perfect replacement, yet still have the potential to move you.
For convenience I've put them into a playlist on YouTube.
Since this is classical music, it may sound strange to modern ears not familiar with styles and mannerisms from hundreds of years ago or it uses sung or instrumental techniques that sound odd because they're not used much in contemporary popular music. If classical music isn't your thing, consider this an invitation to explore a new musical world -- a world that rewards repeated engagement, an open mind and long term listening. This is music that makes demands of the listener, but will reveal depths one cannot even imagine until you experience them for yourself. For those of you who are already immersed in classical music you'll find none of my choices particularly challenging. In fact, you may even roll your eyes and think, "oh, not that old chestnut again". Please remember, this is an introductory playlist, but know that I'm open to suggestions.
I sincerely hope you are moved by the pieces I've selected.
Tender Love
Gustav Mahler - Adagietto from Symphony No. 5
This is a musical representation of Mahler's love for his wife Alma. Their friend Wilem Engelberg recollects, "In place of a letter, he sent her this in manuscript form, not adding a further word. She understood and wrote to him telling him to come!!! They both told me this."
Alma later revealed Gustav left her the following poem with the score.
In which way I love you, my sunbeam,
I cannot tell you with words.
Only my longing, my love and my bliss
can I with anguish declare.
Tragic Love
Pyotr Ilyich Tchaikovsky - Fantasy Overture to Romeo and Juliet
Tchaikovsky was well acquainted with tragic love: he was a gay man in 19th century Russia (a time and place full of prejudice towards someone such as himself).
Such tragedy and pain as well as an overflowing sense of passion are skilfully captured in this piece or "musical impressions" loosely assembled to follow the story of Romeo and Juliet. Listen out for the overwhelming "love theme" which has become a musical cliché for inevitably doomed lovers.
Romantic Love
Sergei Rachmaninoff - Piano Concerto No.2
Rachmaninoff, another Russian, is widely considered one of the greatest pianists of all time, as well as one of the greatest composers for the piano. This piano concerto is full of yearning melodies, gushing outpourings of emotion, tender moments and joyful exuberance. Just like falling in love!
It was effectively used in the David Lean romance from 1945, "Brief Encounters", thus cementing it as a "romantic" classic.
Love Denied
Puccini - O Mio Babbino Caro
This aria, from Puccini's opera "Gianni Schicchi", comes at the moment where the daughter of Gianni tells him that she's fallen in love, wants to get married, and if he won't let her go to her true love, she'll throw herself off the Ponte Vecchio bridge in Florence.
If you imagine this sounds like a musical tantrum in the making, get ready with the hankies and prepare for something absolutely not tantrum like at all.
The soprano singer in the video, Montserrat Caballé, is simply stunning. Her charisma, presence, musicianship and vocal control is awe inspiring. Yes, she's the one who sang with Freddie Mercury on his single "Barcelona".
Platonic Love
Brahms - Intermezzo Op. 118 No. 2
Brahms wrote this beautiful piece for his friend Clara Schumann (Clara is another musician considered one of the greatest pianists of all time and a wonderful composer in her own right). I describe it as "Platonic" because Clara was married to Brahms's mentor and friend Robert Schumann, who eventually succumbed to mental health issues. Brahms and Clara were undoubtedly close and shared a deep love for each other, but it was only ever a love between dear friends. Imagine how you'd feel if you had been gifted such a piece of music.
Fantastical Love
Berlioz - Symphonie Fantastique
This is sex, drugs and classical music with an added dose of musical story telling.
The video is of the concert Andrea, Brett and I attended. I won't say any more, since the performers do a fantastic job of explaining what's going on. It's quite a spectacle (and watch out for the mirror balls).
Love Transformed
Schoenberg - Verklärte Nacht
Schoenberg wrote this piece to closely follow the structure of the poem upon which it is based, to the extent that the different sections in the musical score map directly to lines in the poem. The poem, by Richard Dehmel, whose title is translated as "Transfigured Night", tells of two lovers walking in the woods. The woman opens up about a terrible burden she carries. Her lover is full of compassion, love and support which transforms her burden into a shared aspect of their life together. I'm being necessarily vague here so I don't spoil the poem for you... just read it as translated here and then listen to the piece. My favourite lines (and part of the piece) are:
Just see how brightly the universe is gleaming!
There's a glow around everything;
You are floating with me on a cold ocean,
But a special warmth flickers
From you into me, from me into you.
At this point the music sounds as if it's gleaming..! One other thing you may hear, the violin (a high instrument) is prominent in the sections representing the woman speaking, whereas the cello (a low instrument) is prominent in the sections representing the man speaking.
Love's Dream
Fauré - Après un rêve
This is simply a song about a dream of the poet's beloved. The words of the poem (and their English translation) can be found here.
Erotic Love
Wagner - Prelude and Liebestod from 'Tristan Und Isolde'
Where do I start with this one..? This is erotic music. I don't mean humping or "having a shag". Rather, it's a musical version of a passionate embrace (between the protagonists, Tristan and Isolde).
In music theory we use the term "climax" to describe the point at which all the tension in the music is released. There's a reason we call it a climax. This piece has a famously ecstatic climax that takes a while to build, after lots of tender pauses, gradually intensifying musical moments, soaring strings and throbbing horns (no pun intended).
I'm sure you'll hear what I mean.
Orgasmic Love
Orff - Dulcissime (from Carmina Burana)
Just watch and listen. No further explanation needed.
Marriage
Mendelssohn - Wedding March from A Midsummer Night's Dream
You'll hear this in pretty much every church wedding you ever attend - and quite rightly, it's very uplifting, celebratory and joyful music. Just what you need for such an occasion.
A Moment of Love
Vaughan Williams - Silent Noon
Dante Gabriel Rossetti's poem "Silent Noon" recollects an intimate shared moment of love that was both fleeting and intense. Vaughan Williams music beautifully complements the nostalgic, thoughtful and timeless nature of the moment in question.
Your hands lie open in the long fresh grass,--
The finger-points look through like rosy blooms:
Your eyes smile peace. The pasture gleams and glooms
'Neath billowing skies that scatter and amass.
All round our nest, far as the eye can pass,
Are golden kingcup-fields with silver edge
Where the cow-parsley skirts the hawthorn-hedge.
'Tis visible silence, still as the hour-glass.
Deep in the sun-searched growths the dragon-fly
Hangs like a blue thread loosened from the sky:--
So this wing'd hour is dropt to us from above.
Oh! clasp we to our hearts, for deathless dower,
This close-companioned inarticulate hour
When twofold silence was the song of love.

Love's Yearning
Gluck - Che farò senza Euridice
The story of Orfeo and Euridice is popular among composers. The hero, Orpheus, is a master musician who can tame nature with his music. His beloved Euridice dies and is taken to the Greek underworld. Missing his lover, Orpheus travels into the underworld and charms Hades, the god of the dead, with his music. As a result, Hades promises that Euridice can live and return to the world of the living so long as Orpheus doesn't look back to see if she follows him on the way home. Inevitably, Orpheus looks back and Euridice is, once again, struck dead. It's at this point in the opera that we hear the following aria for counter-tenor (the highest natural voice for a man to sing). The title means, "What shall I do without Euridice?".
What will I do without Euridice
Where will I go without my wonderul one.
Euridice, oh God, answer
I am entirely your loyal one.
Euridice! Ah, it doesn´t give me
any help, any hope
neither this world, neither heaven.
I'll leave you to work out what happens next.
Love's Pain
Strozzi - Che si può fare
Barbara Strozzi was a remarkable woman. Born in Venice in 1619, she was one of the most well known musicians of her age. It is claimed she had more music in print than any other composer of the era. This success was of her own doing since she had no support from the usual sources of the church or nobility.
I imagine that if Bridget Jones were from Baroque era Venice, she'd be listening to this instead of Céline Dion's "All By Myself".
What can I do?
The stars have no pity and work against me;
If heaven will give me no gesture
Of peace for my pain,
What can I do?

What can I say?
The heavens are raining disasters on me;
If Love will not grant me a moment of breath,
to relieve all my suffering,
What can I say?
Love of Home
Smetana - Vltava (The Moldau) from Má vlast
This is the musical antidote to nationalism.
The Czech composer Smetana uses music to represent the river Moldau as it runs through his country in a celebration of the landscape, activity, folk music, dance and industry of the people of the Czech republic.
It works well as a musical metaphor, starting with the trickle of notes from the opening flutes and building up to a flowing melody surrounded by melodic eddys and currents in the strings. The river music keeps returning throughout the piece as different musical interludes interject to describe some aspect of where the river flows.
Love of Nature
Beethoven - Pastoral Symphony
This piece is an old friend of mine. Forget the Disney version from the animated film "Fantasia" -- this is Beethoven musically representing a visit to the country and the emotional impact that has on him.
In the latter part of the work he paints a picture of a country dance interrupted by a storm which he concludes with a hymn to nature. Beethoven wasn't conventionally religious, but this is a certainly a spiritual reaction to nature.
Love of Humanity
Beethoven - Choral Symphony
Beethoven's 9th is full of different emotions and a real journey of the soul in musical form. But the part I want to particularly highlight is the finale, the "Ode to Joy".
Beethoven was famously misanthropic and that's how the finale starts with the rather annoyed sounding cellos and double basses. But once the "joy" theme is found the instruments try their hardest to make something of it. Yet Beethoven's genius is to interrupt the finale at this point, and start again with human voices. Schiller's words are a celebration of brotherhood, togetherness and humanity.
Yes, it really does have the line, "here's a giant kiss for all" sung by the massed choir. Thank you Ludwig.
Parental Love
Shostakovich - Piano Concerto No.2 (Second Movement)
Dimitri Shostakovich wrote this concerto for his son Maxim. Maxim used it as an audition piece for music conservatoire when he was a teenager. This second movement is both sad yet hopeful, as a parent lets go and reflects on the child leaving and growing into adulthood. The music full of love and sadness. Perhaps if the orchestra is Dimitri, then Maxim is the piano.
Love Ending
Strauss - "Im Abendrot" from Four Last Songs
This is a musical and poetic meditation on two lovers coming to the end of their long life together.
Through sorrow and joy
we have gone hand in hand;
we are both at rest from our wanderings
now above the quiet land.

Around us, the valleys bow,
the air already darkens.
Only two larks soar
musingly into the haze.

Come close, and let them flutter,
soon it will be time to sleep -
so that we don't get lost
in this solitude.

O vast, tranquil peace,
so deep in the afterglow!
How weary we are of wandering--
Is this perhaps death?
Love Lost
Elgar - Cello Concerto
My wife, Mary, once played this in a concerto competition (and won).
Elgar wrote the piece soon after his wife, Alice, passed away. The cello is, of course, Alice and the music Elgar creates reflects all the different feelings he has now that she is gone.
This very old performance, by Jacqueline du Pré on cello and Daniel Barenboim conducting, is poignant. They were married but Jackie's playing succumbed to multiple sclerosis soon after this recording was made. The MS eventually killed her around a decade or so later.