Today is our 20th wedding anniversary. Such an auspicious occasion deserves celebrating.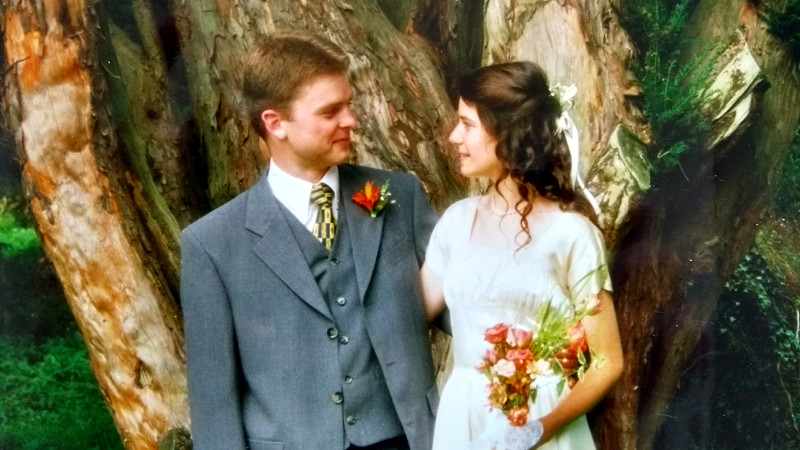 Mary and I face the world together: we laugh with (and at) each other, we trust each other and we rely on each other. It is a great source of strength and comfort that the person I love most in the world thinks of me as the person they love most in the world. It's a virtuous circle of mutual love, support, friendship and affection. Since this is something only Mary and I share with each other, it makes it all the more precious.
Yet we find ourselves in a wonderful situation. Our bonds strengthen over time as our shared experience grows, for example, as parents bringing up our three children to be confident, independent and flourishing individuals.
We were very fortunate to meet and marry at a young age. Consequently, it's likely that we have 40 years or more of marriage ahead of us. That's 40 more years of making memories, having fun and growing old together.
So, here's to our shared future, and long may it last.
(In case you were wondering, we'll hold a big party for all our friends and family at our 25th anniversary: 2nd August, 2022.)